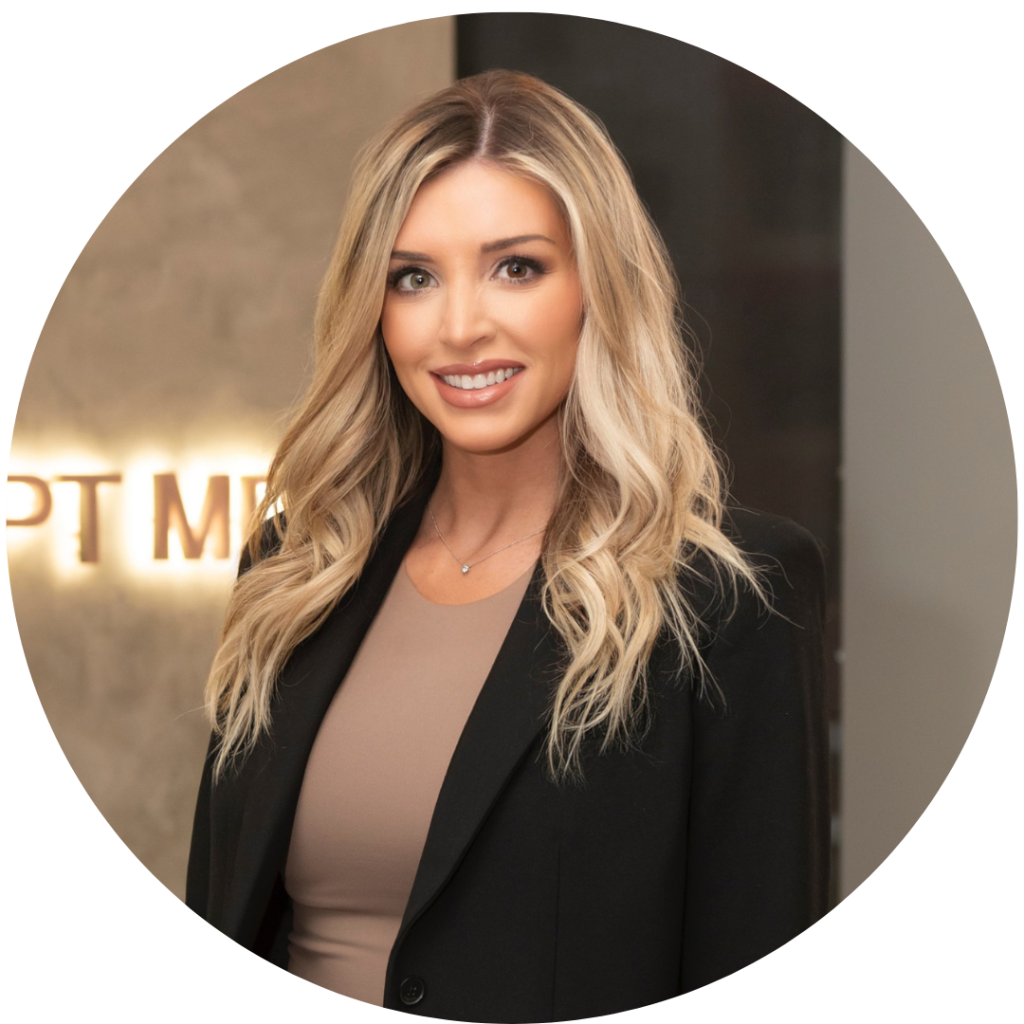 Meet Sarah, the vibrant and dynamic Marketing Director at OMNI SCULPT MD.  Sarah brings a Midwestern charm and a strong work ethic to her role. Born and raised in Missouri, she developed a deep sense of community and values that she now infuses into the Medspa's marketing efforts.  With her creative flair and strategic mindset, Sarah plays a pivotal role in making OMNI SCULPT MD a leading name in the industry.
As the wife of Dr. DeGironemo, the visionary founder and owner of OMNI SCULPT MD, Sarah's dedication to the clinic's success goes beyond her professional responsibilities. Her intimate knowledge of the medspa's values and philosophy gives her a unique perspective, allowing her to align marketing efforts with the essence of OMNI SCULPT MD.  She shares a vision with her husband to create a nurturing and transformative environment for their patients, reflecting the warmth and hospitality she experienced growing up in Missouri.
Sarah's innovative campaigns have garnered attention locally, nationally and internationally. With her keen eye for design, Sarah takes pride in curating captivating campaigns that showcase OMNI SCULPT MD's transformative treatments and patient success stories. She believes in the power of education and ensures that the community is well-informed about the latest advancements in aesthetic procedures.  From creative social media initiatives to engaging email marketing, she knows how to utilize various platforms to spread OMNI SCULPT MD's message. Her data-driven approach ensures that every campaign delivers measurable results.
At OMNI SCULPT MD Medspa, we are proud to have Sarah as our Marketing Director. Her unwavering commitment to excellence, boundless creativity, and passion for aesthetics have played a vital role in our success. In her free time, she enjoys spending quality moments with her family, including their beloved furry companion, Parker- an adorable and friendly Mini Goldendoodle who brings them so much joy.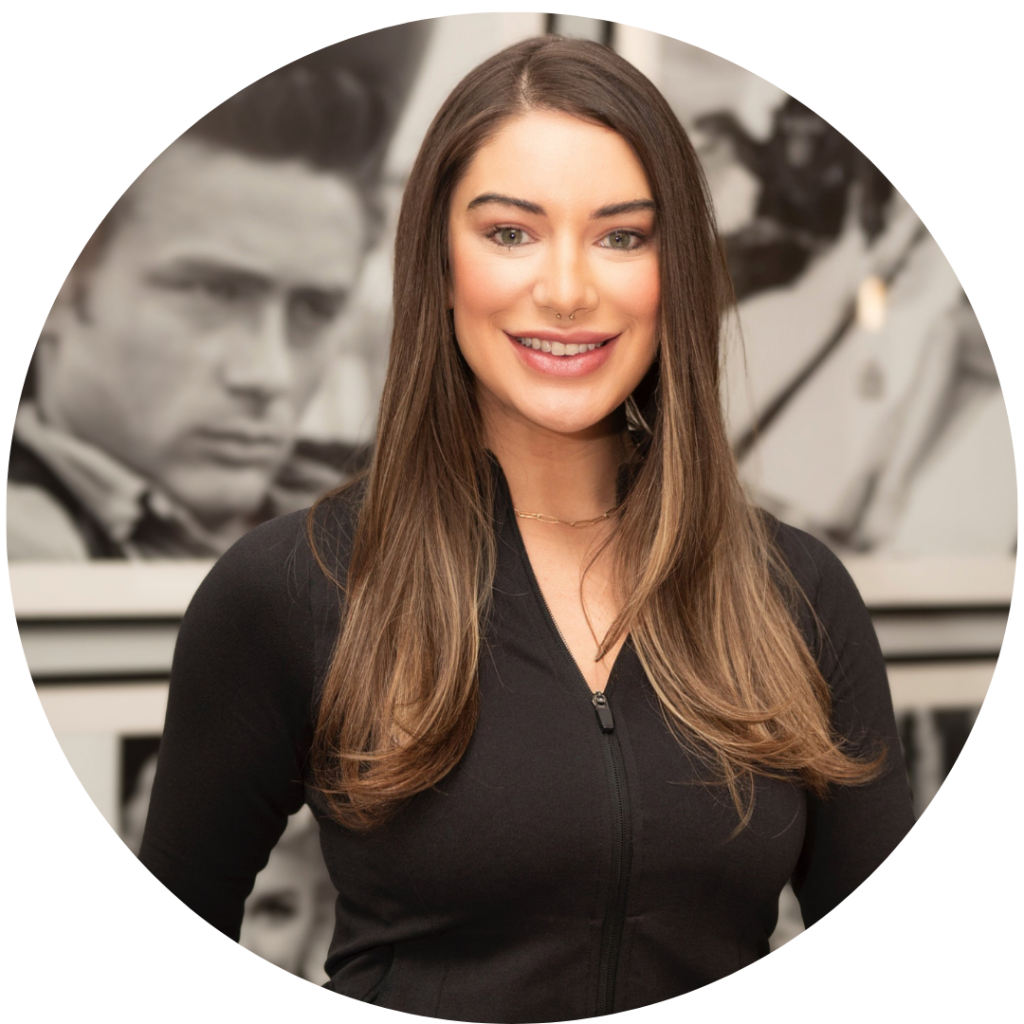 Concierge Patient Care Coordinator
Introducing Courtney – Aesthetic Concierge/ Patient Coordinator at OMNI SCULPT MD: Aesthetic & Anti-Aging Medicine.  With a vibrant and warm personality, Courtney infuses the spirit of joy into every aspect of OMNI SCULPT MD: Aesthetic & Anti-Aging Medicine. As the Aesthetic Concierge/ Patient Coordinator, she effortlessly exudes a bubbly and welcoming charm that instantly puts patients at ease. Loved by all who cross her path, Courtney has been an integral part of the team for over a year.
Before joining OMNI SCULPT MD, Courtney honed her skills and passion for patient care at both a plastic surgeon's office and a dermatologist's office. Her experience in the medical aesthetic field has equipped her with a deep understanding of patient needs and concerns, making her the perfect go-to person for anyone seeking aesthetic treatments.
Outside of her work, Courtney leads an active and fulfilling life. She is an avid volleyball player and loves spending quality time with her friends and family. If you happen to ask about her furry companions, be prepared to hear all about her three adorable doodles named Layla, George, and Zoe. Her love for animals perfectly complements her compassionate nature in caring for patients.
What truly sets Courtney apart is her genuine love for her job and her unwavering dedication to the practice. She finds immense joy in working at OMNI SCULPT MD and considers herself fortunate to be part of Dr. DeGironemo's team. Their shared passion for aesthetics and commitment to delivering the best possible care to patients create a harmonious and dynamic work environment.
Interested in joining our team?
Click below to see available positions.