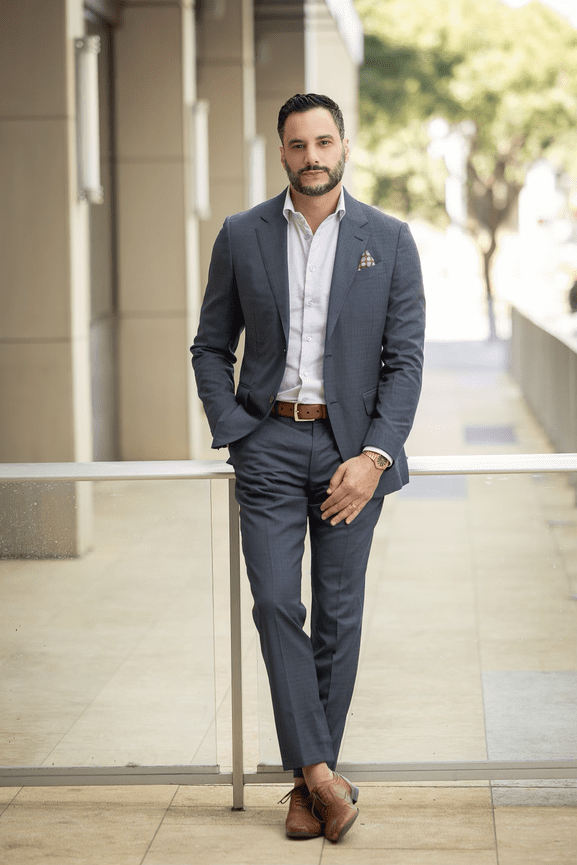 Meet Louis DeGironemo M.D., D.C.
You might know Dr. Louis DeGironemo as "Dr. D" or #thelipdoc, depending on who you ask. The double board-certified physician and CEO at OMNI SCULPT MD Aesthetic & Anti-Aging Medicine has built a reputation for delivering natural results with minimal recovery at his state-of-the-art, patient-centered medical spa. There, he combines a luxury concierge culture with non-surgical anti-aging treatments, cutting-edge cosmetic services, and research-based modern medicine. "My goal with each patient is to create a long-term anti aging strategy." he says. "Anti-aging medicine isn't a quick race to the finish line but rather a long marathon."
Between his philosophy and treatment protocols, Dr. DeGironemo helps each patient optimize their health, and how they feel internally with how they look externally. Ambition, drive, and compassion are three compelling words to describe Dr. D, who underwent extensive facial anatomy training prior to starting his practice.
Ultimately, being a physician-owned and operated med spa enables Dr. D and his team to provide each patient with an unparalleled and personalized level of service. "I treat each patient as if they were family." he says. "It's unusual to be able to see a doctor as frequently as my patients do with me and that's the concierge culture I create at OMNI SCULPT MD and what tends to seperate my practice from other med spas in the area."
Our passion is to combine scientific, research-based modern medicine with artistic expression to combat the inevitable signs of aging. The most innovative and cutting-edge aesthetic medicine techniques are used to provide the most natural outcomes with minimal recovery time. A place where luxury meets modern medicine to create a customized concierge medical experience between the doctor and each patient. As a physician-owned and operated medical spa in Dallas, we are uniquely set apart from other medical spas in the area.
At OMNI SCULPT MD, your care will be in the hands of the highly qualified Dr. Louis DeGironemo. Each patient's facial anatomy is meticulously analyzed. The result is to achieve an optimal balance and ratio of facial features.
The culture at OMNI SCULPT MD is one of kindness and compassion, knowledge, and intellect. Dr. DeGironemo places high emphasis on consistent, safe, and optimal outcomes for every patient. From the moment you enter OSMD, education, safety and comfort are key. You will not only leave feeling refreshed, but you will have a better understanding of all the treatment options available to create a customized long-term treatment strategy designed for you to age gracefully. Our motto is not to promise that you will look 20 years younger, but rather that you will look and feel the absolute best for your age.
Whether you are a patient or an employee, we hope to make you a part of the OSMD family and look forward to seeing you.
Our patients are the heart of our practice. We aim to create a true OMNI SCULPT MD Experience each and every time a patient visits us; in person, on the phone, or via social media, ensuring that they leave feeling respected, better about their appearance, and satisfied with their overall well-being; each and every time. We put our patients first and strive to consistently exceed expectations. A patient-centered practice looks like: making our patients feel like family, treating each person who walks through the door with respect, remembering small details about each patient, going above and beyond to create a memorable and rewarding experience, building relationships that last.
We never compromise on safety. In fact, we go to extra lengths to provide the reassurance of knowing our patients are getting the best possible care. We continuously upgrade our knowledge to give the latest advances in safety, technology, and treatment technique. When it comes to great results, we believe there are no shortcuts.
We strive to deliver the best outcomes and highest quality service through the dedicated effort of every team member to exceed the expectations of our patients. A commitment to excellence means never being satisfied with the status quo. All of us, whether we work in the treatment rooms or behind the front desk, are committed to providing the best care while maintaining the highest ethical standards for each patient
Commit to a "team player" mentality. This mindset allows us to accomplish much more than we would be able to otherwise. Each staff member will be cross-trained so that the team and the practice can succeed regardless of circumstances. Respect and trust is what keeps this "team-player" mentality going. We actively look for ways to serve each other and our patients better.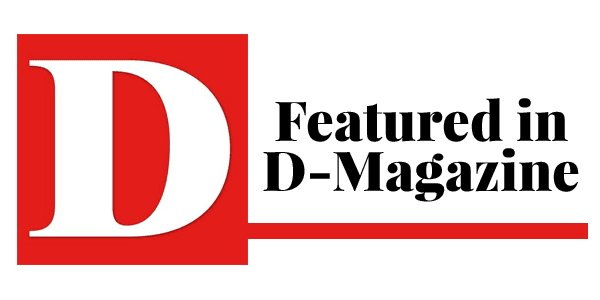 Dr. DeGironemo was voted one of D Magazines, Best Doctors of 2016!
A native of New York, Dr. D was voted one of D Magazine's, Best Doctors of 2016. Now a proud member of the Dallas/Fort Worth medical community, he regularly travels the country attending numerous conferences and studying the latest and most innovative techniques in anti-aging and integrative medicine. He welcomes new opportunities to improve the health and wellness of men and women interested in the latest treatments ranging from Botox to hormone replacement therapy. Dr. D wants you to look great and feel even better after you leave his clinic.