Micro-needling in Dallas, Texas
Micro-needling is done with a small handheld device that makes tiny controlled punctures called a micro-wound, or channel. These micro-wounds trigger the body to produce new collagen and elastin within the dermis, as well as in new capillaries for improved blood supply. The results are improved skin texture and a reduced appearance of wrinkles, stretch marks, and acne scars.
The creation of the micro-wounds allows topical products to penetrate deeper into the skin than they normally would. This increases the skins ability to utilize the nutrients by up to 3,000 percent! When done alone, without PRP, hyaluronic acid is applied after the procedure, which helps to further the production of collagen.
At OMNI SCULPT MD, we also offer Micro-needling with PRP. We obtain Platelet-Rich Plasma, or PRP, by drawing a small amount of blood from your arm into a sterile tube. This sample is centrifuged to separate your plasma, which we use for the treatment, from your red and white blood cells. Plasma contains a high concentration of platelets and growth factors. Platelets help your tissue heal and grow new cells. The PRP is used to help damaged, aging skin grow new collagen and elastin for beautiful, youthful results.
What are the benefits of Micro-needling?
There are many benefits to receiving micro-needling treatments including:
It's a minimally invasive treatment
Treats acne and acne scarring
Minimizes enlarged pores
Firms lax skin
Evens out your overall skin texture
Improves fine lines and wrinkles around the face
Am I a good candidate for micro-needling?
This procedure is a great solution for issues including:
Fine lines and wrinkles
Enlarged pores
Reduced elasticity
Sunspots or age spots
Uneven skin tone or texture
Acne scars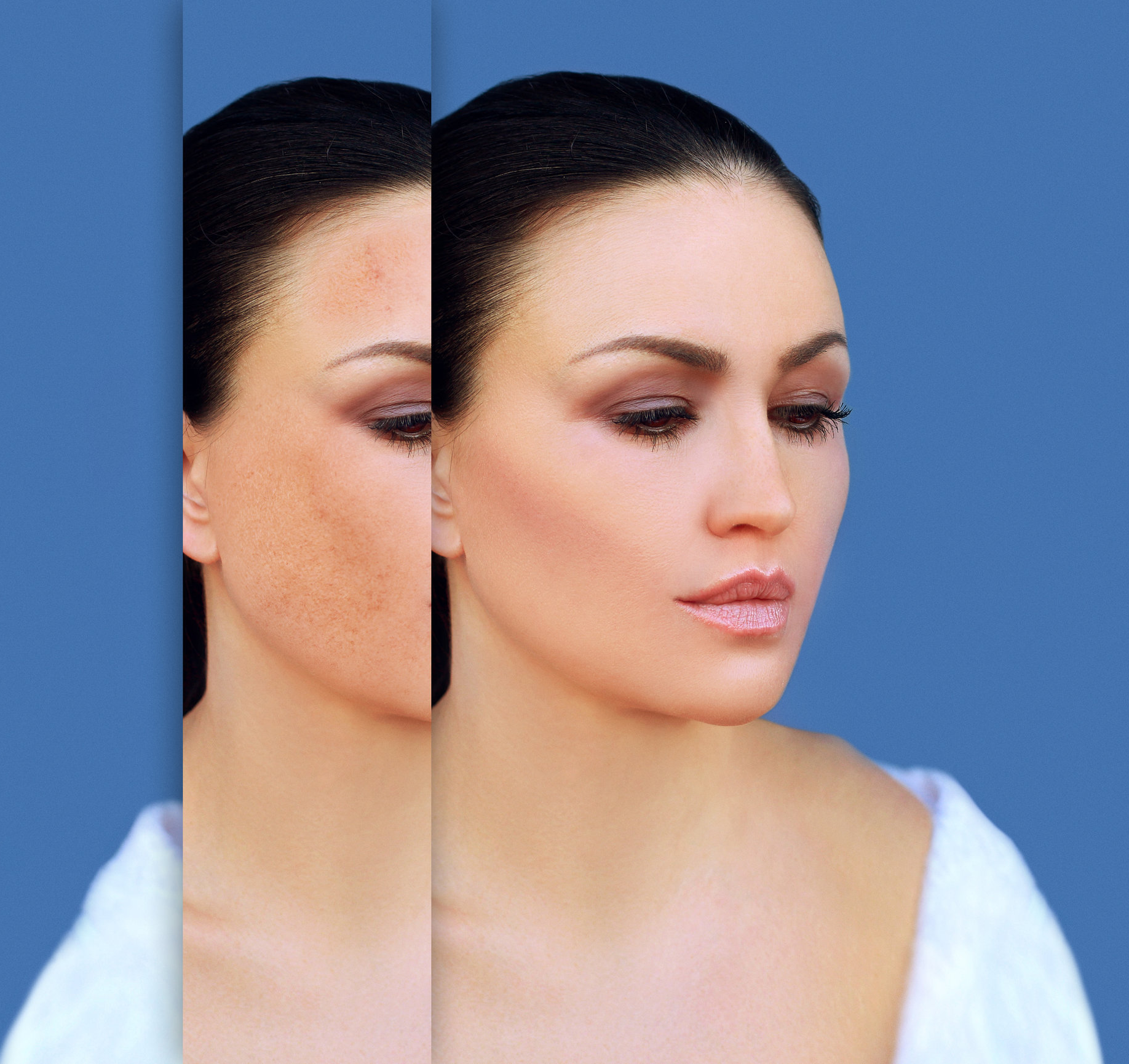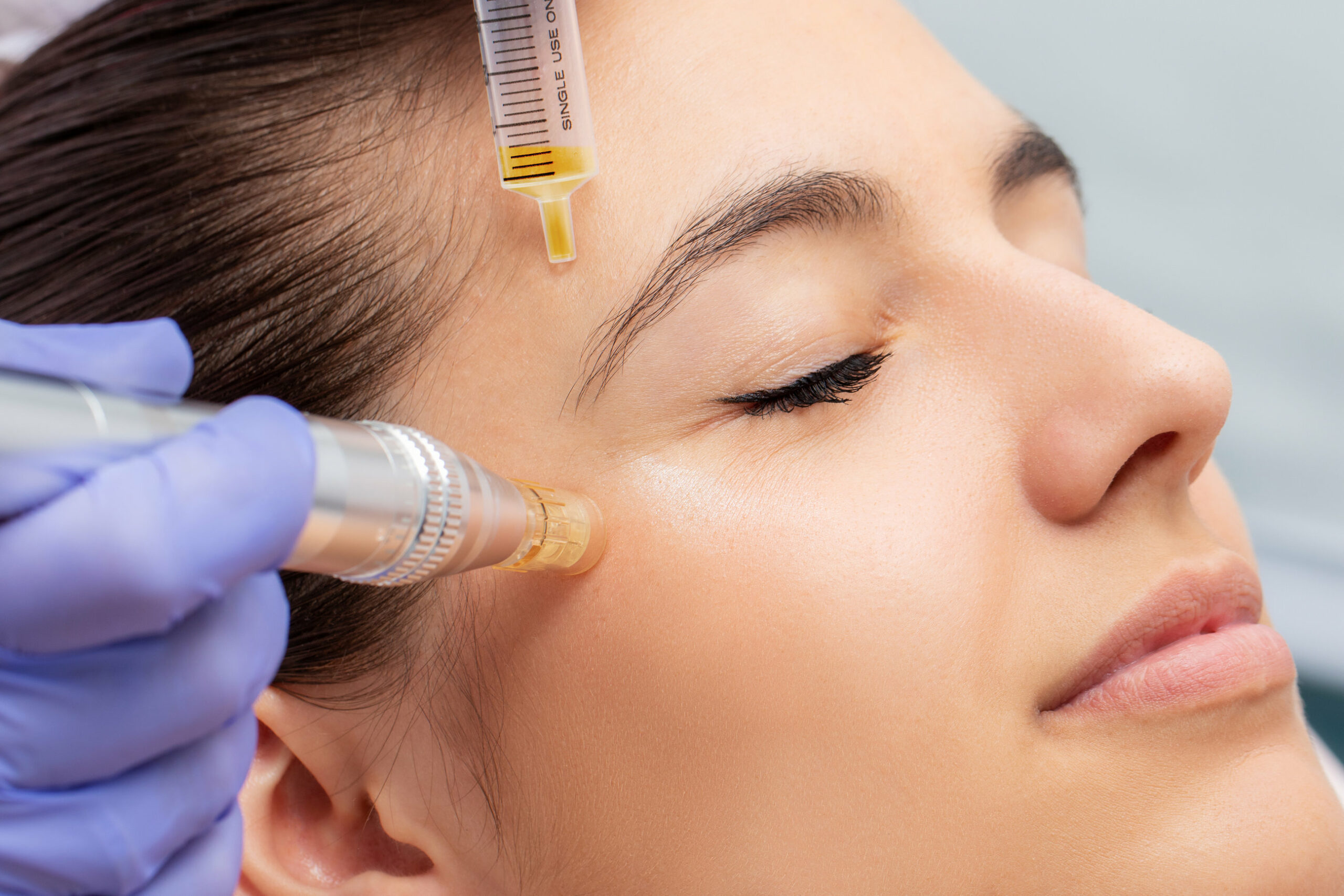 What can I expect during my Micro-needling treatment?
Your micro-needling treatment will start by applying a topical anesthetic to your desired treatment area. This is done to ensure that you are as comfortable as possible throughout your treatment. Unlike normal at-home dermal rollers, professional micro-needling treatments use a pen-like tool to deliver small pinpricks to the skin. These needles are small enough to not be visibly noticeable when the procedure is complete. Treatment time varies depending on the size of the area you're treating but the procedure is typically done within 30 minutes.
What can I expect after my Micro-needling treatment?
Many patients are able to return to normal daily activities immediately after their session. You may experience some mild redness, swelling, and tenderness around your treated areas. This is normal and subsides on its own within just a few days of treatment. It is strongly encouraged that you moisturize your skin and protect it from the sun with multiple medical-grade skincare throughout your healing process to make sure you have a healthy recovery period. We recommend receiving treatments once every month to maintain your desired results.
Combining these two procedures results in a facial rejuvenation treatment that can literally take years off of the appearance of your skin! By applying the PRP (platelet-rich plasma) to the micro-wounds created by micro-needling, the repair process that is started by the micro-wounds is dramatically enhanced by the growth factors contained in the PRP!
Since this procedure does not break down the epidermis there is no scarring and no down time! Your skin may appear pink with some mild discomfort for a day or two after the procedure. This procedure can also be done on virtually any part of the body including the face, chest, hands, arms and legs!
This procedure usually takes about 1 hour. We recommend a series of at least three treatments about four to six weeks apart to see the best results. You can then do the treatment about once a year to maintain results.