Experience Radiant Skin Everywhere: Microneedling for Face, Neck, Arms, and more in Dallas, Texas
The best microneedling in Dallas is done with a small handheld device that makes tiny controlled punctures called a micro-wound, or channel. These micro-wounds trigger the body to produce new collagen and elastin within the dermis, as well as in new capillaries for improved blood supply. The results are improved skin texture and a reduced appearance of wrinkles, stretch marks, and acne scars.
The creation of the micro-wounds allows topical products to penetrate deeper into the skin than they normally would. This increases the skin's ability to utilize the nutrients by up to 3,000 percent! When done alone, without PRP, hyaluronic acid is applied after the procedure, which helps to further the production of collagen.
What is Microneedling with PRP at OMNI SCULPT MD?
At OMNI SCULPT MD, we also offer
microneedling with PRP
to rejuvenate your skin. We use Platelet-Rich Plasma (PRP) from your own blood to help your skin heal and look youthful. This one-hour procedure combines
PRP
with the best microneedling in Dallas, reducing signs of aging without any downtime or scarring. We suggest a series of three treatments, spaced four to six weeks apart, for the best results. After that, you can maintain your results with a yearly session.
What Parts of The Body Can I Treat with Microneedling at OMNI SCULPT MD?
Wondering where Dallas microneedling can work its magic at OMNI SCULPT MD? It's not just about the face – this versatile treatment extends its benefits to various body parts! Let's take a closer look at the areas where microneedling works wonders at OMNI SCULPT MD:
Face and neck: To bestow a smoother, tighter complexion, eradicating the tell-tale signs of aging and helping to bring a fresh, youthful glow to your countenance.
Abdomen: Ideal for tightening the skin and improving texture, bidding farewell to signs of aging, and greeting a firmer, rejuvenated skin.
Hands: The treatment works wonders in restoring a youthful appearance, breathing life into tired, aged hands.
Thighs: A fantastic solution to firm up skin and diminish the appearance of cellulite, promising smoother, more beautiful legs.
Chest: To promote an even skin tone and texture, nurturing the skin to a youthful, vibrant state.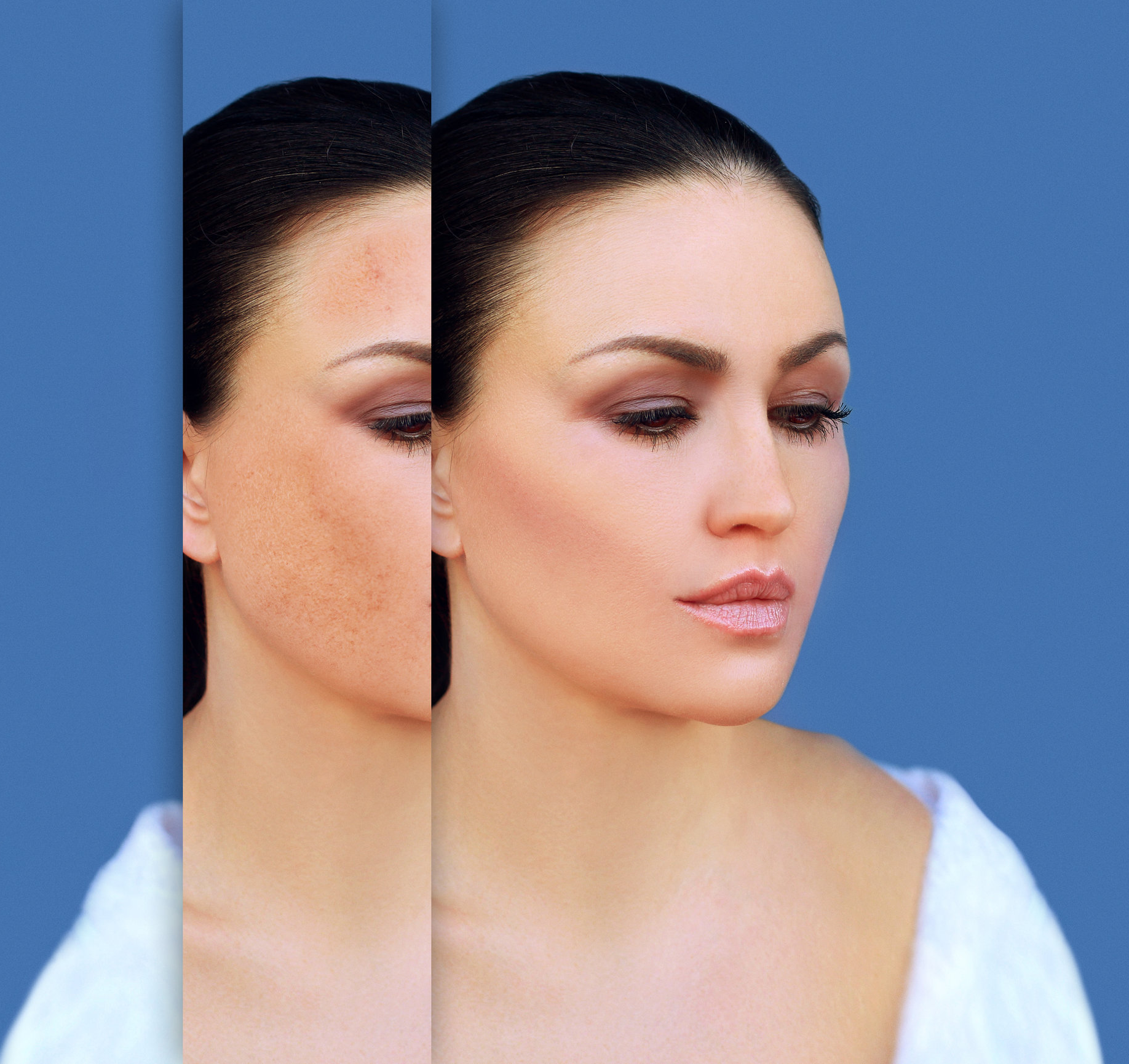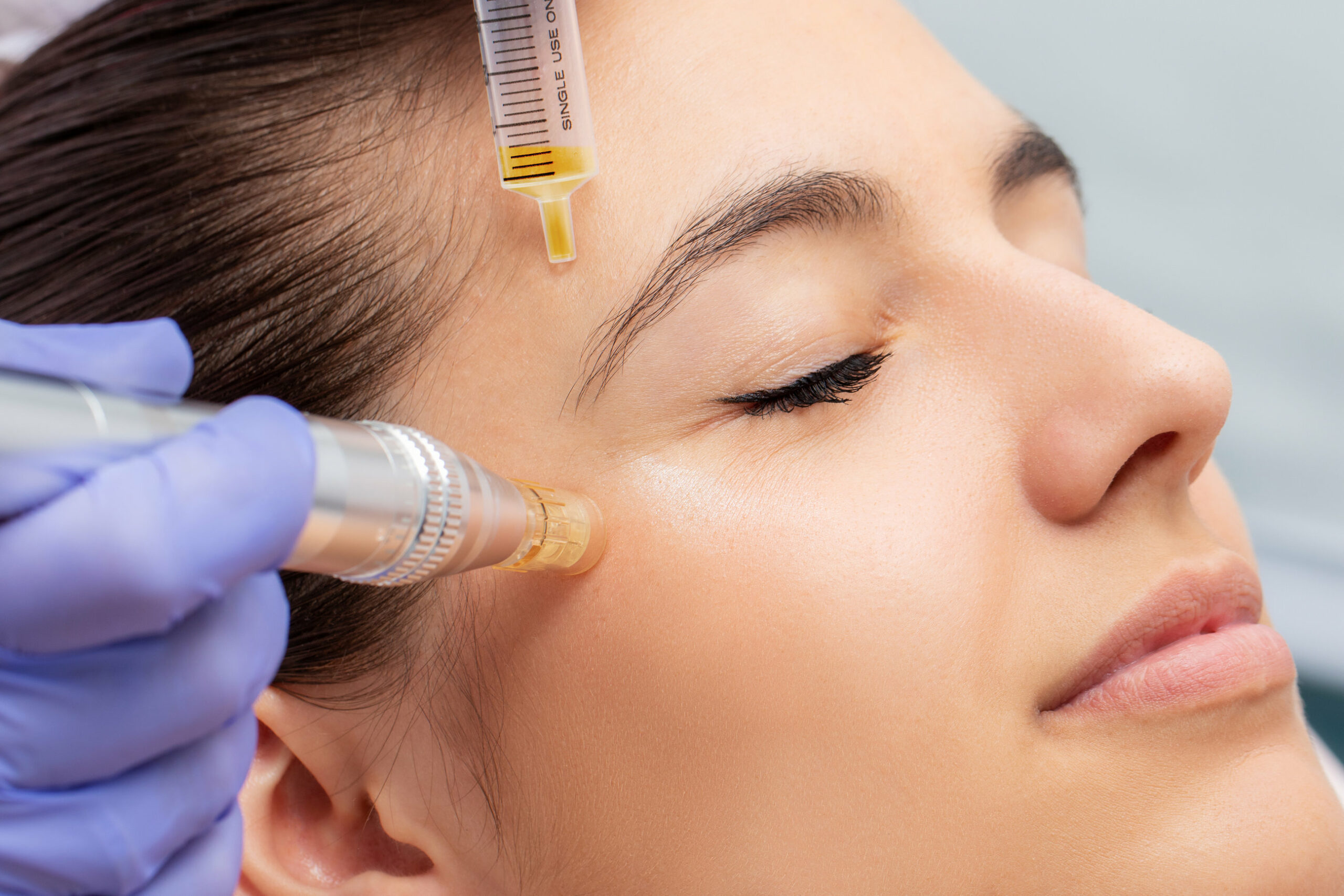 What are the Benefits of Microneedling Treatments at OMNI SCULPT MD?
Microneedling is a game-changer because it tackles multiple skin concerns at once. At OMNI SCULPT MD, our Dallas microneedling treatments are designed to address a wide range of issues, from wrinkles and sun damage to stubborn acne scars. The benefits of Dallas microneedling treatments include:
Being a minimally invasive treatment
Treating acne and acne scarring
Minimizing enlarged pores
Firming lax skin
Evening out your overall skin texture
Improving fine lines and wrinkles around the face
Am I a Good Candidate for Microneedling?
Curious if microneedling is right for you? It's safe for all skin types, doesn't harm pigment, has minimal recovery and is known for it's effectiveness. If you're seeking improvements in skin texture, and dealing with issues like uneven tone, dryness, wrinkles, acne, or scars, Dallas microneedling might be a great fit for you. Microneedling is a great solution for skin issues including:
Fine lines and wrinkles
Enlarged pores
Reduced elasticity
Sunspots or age spots
Uneven skin tone or texture
Acne scars
What Can I Expect During My Microneedling Treatment at OMNI SCULPT MD?
The best Dallas microneedling treatments start by applying a topical anesthetic to your desired treatment area. This is done to ensure that you are as comfortable as possible throughout your treatment. Unlike normal at-home dermal rollers, professional microneedling treatments use a pen-like tool to deliver small pinpricks to the skin. These needles are small enough to not be visibly noticeable when the procedure is complete. Treatment time varies depending on the size of the area you're treating but the procedure is typically done within 30 minutes.
What Can I Expect After My Microneedling Treatment at OMNI SCULPT MD?
Many patients are able to return to normal daily activities immediately after their session. You may experience some mild redness, swelling, and tenderness around your treated areas. This is normal and subsides on its own within just a few days of treatment. It is strongly encouraged that you moisturize your skin and protect it from the sun with multiple medical-grade skincare throughout your healing process to make sure you have a healthy recovery period. At OMNI SCULPT MD, we recommend receiving microneedling Dallas treatments once every month to maintain your desired results.
Ready for a remarkable transformation? Schedule an appointment today!