Collagen Biostimulators in Dallas, Texas
Collagen loss is a major contributor to facial aging. Collagen is a fibrous protein that gives structure and support to the skin. When the skin's collagen content decreases with age, it gives rise to typical signs of aging such as saggy and loose skin and wrinkles.
The purpose of collagen biostimulators, like Sculptra and Radiesse, is to activate collagen renewal in the skin, and thereby help restore its inner structure and volume.
RADIESSE® is a dermal filler that is used for smoothing moderate to severe facial wrinkles and folds, such as nasolabial folds (the creases that extend from the corner of your nose to the corner of your mouth). RADIESSE® is also used for correcting volume loss in the back of the hands.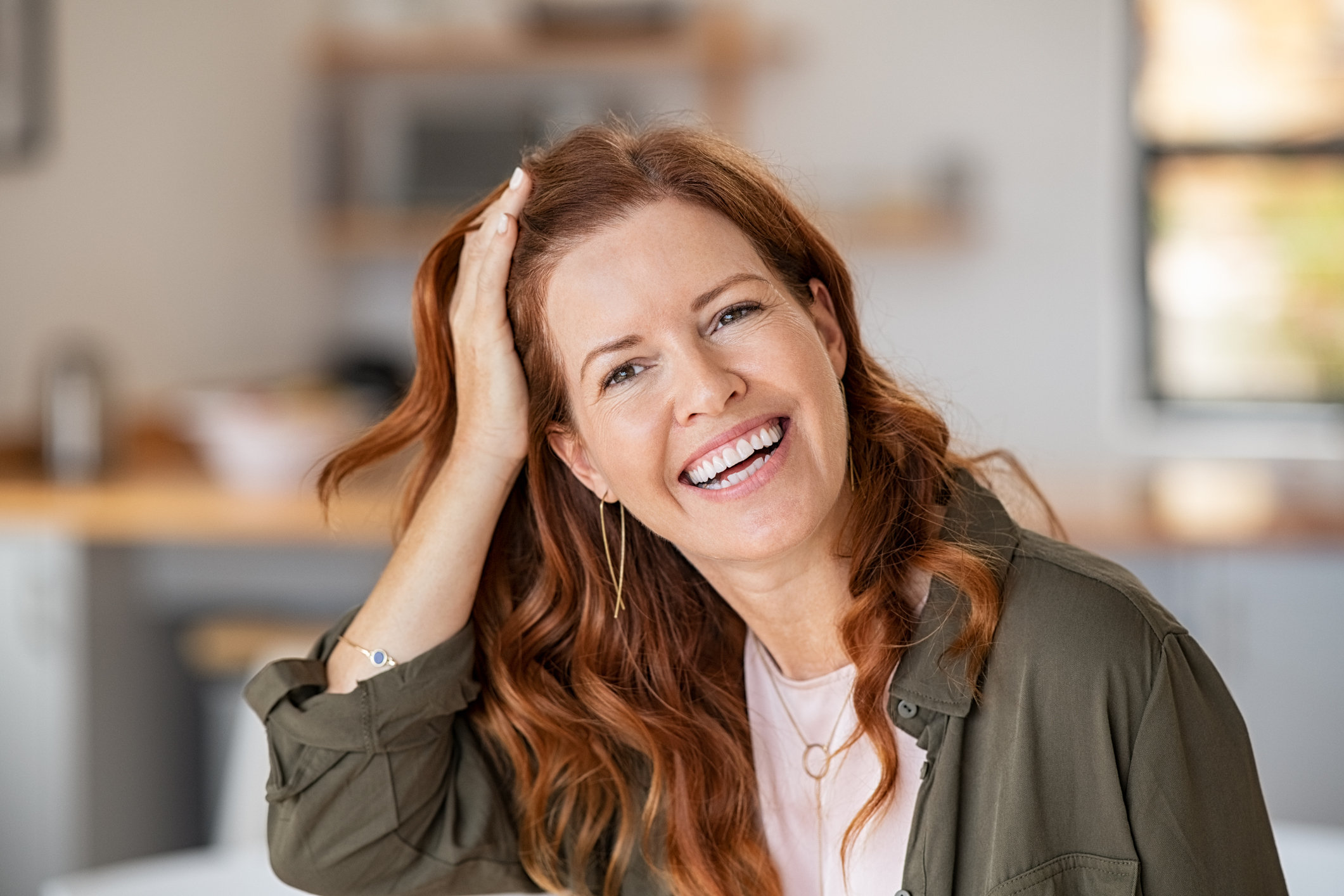 RADIESSE® for Lower Face and Hands
RADIESSE provides a natural definition by restoring a more youthful-looking appearance. You've worked your whole life at defining who you are. Facial wrinkles and folds shouldn't affect that. Learn how the qualities of RADIESSE work to stimulate your body's own natural production of collagen for a more refreshed appearance–and the appearance you've spent years defining.
Just like our faces, our hands change over time. Veins and tendons become more prominent, and the youthful appearance fades.
RADIESSE® is the first dermal filler proven to immediately restore volume loss in the back of hands, giving you smooth, natural-looking, and long-lasting results.
Sculptra® Aesthetic Filler
Sculptra Aesthetic is an injectable dermal filler that is made to treat wrinkles and folds on the face. Sculptra's secret ingredient is poly-L-lactic acid (PLLA). The collagen stimulator provides long-lasting, natural-looking results.
The Power of Sculptra® Aesthetic
BY AGE 45, YOU FACE UP TO 25% COLLAGEN LOSS. Activate the skin's natural regenerative process with Sculptra Aesthetic and help replenish lost collagen, the most common protein in the body that supports cells and tissue.
Collagen is a fibrous protein in the deep dermis that gives skin structure and supports the functions of elastin and hyaluronic acid (HA), which helps maintain the skin's shape while keeping it smooth and hydrated. A healthy supply of collagen makes for a more youthful-looking complexion.